10 Apps To Monitor Kids Phones: Children are acquiring smartphones and tablets at a young age, and school assignments and classroom tasks increasingly require adolescents and preteens to go online. There are thankfully parental control applications and services that can limit your child's screen time and phone usage, as well as filter the types of websites they can access while browsing the web.
Here are some of the Apps To Monitor Kids Phones, as well as details about two services that parents may wish to keep on hand.
Check out: Why should Parents Limit Screen Time for Children?
List of the 10 Apps To Monitor Kids Phones
The following is a list of the Apps To Monitor Kids Phones:
1. Best Free Kid Tracker App: KidLogger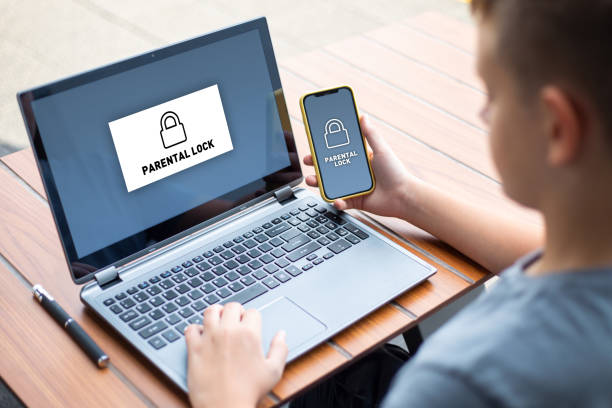 KidLogger as one of the Apps To Monitor Kids Phones is a kid tracker and parental control application for which there is no monthly charge. This service can connect to a child's iOS, Android, Mac, or Windows device to track their location, monitor their web and app usage, document call numbers and times, set time limits for video games, block specific apps, and even record Skype conversations.
The iOS app is limited to only the tracking feature, but it functions well by recording GPS coordinates every minute and syncing them to a web dashboard that can be accessed from any device by a parent or guardian. The data also includes links to Google Maps, which can be extremely useful for determining a person's location.
2. Best Social Network Monitoring App: Bark
As one of the Apps To Monitor Kids Phones, Bark offers two plans, Bark Jr. ($5.99/month) for families with small children and Bark Premium ($14.99/month) for families with children of any age. Both programs accommodate families of any size and include location-sharing and alert features, screen time management tools, and website filtering for children.
In addition, the Bark Premium parental control plan provides busy parents with peace of mind by monitoring over 30 social networks around the clock. Additionally, the app monitors YouTube use, texts, emails, cyberbullying, online predation, and suicidal thoughts.
Also read: Discipline vs Punishment: What Parents should Know
3. Best Parent Monitoring App: Qustodio
Qustodio is a popular parental monitoring app, and with good reason. The app is compatible with iOS, Android, Windows, Mac, and Kindle and allows parents to receive daily reports on the apps their children are using and the amount of time they spend on their devices.
Parents can set specific screen time windows, after which the device becomes inoperable, and advanced web filtering restricts the content minors can view while using Safari, Firefox, Edge, or any other web browser.It is also regarded as one of the best Apps To Monitor Kids Phones.
4. Best Free Parental Control App: Google Family Link
The Google Family Link app is a free tool that parents can use to manage the apps their child downloads on their mobile phone, the amount of daily screen time they are permitted, and the content they can purchase.
Once configured, the Google Family Link app, which is available for iOS and Android devices, can also monitor the location of the connected smartphone, making this service a reliable app for child tracking.
Google Family Link is an excellent tool with nearly all of the features for which other applications charge a monthly subscription fee.It is also among the list of Apps To Monitor Kids Phones.
5. Best App to Limit Screen Time: RealizD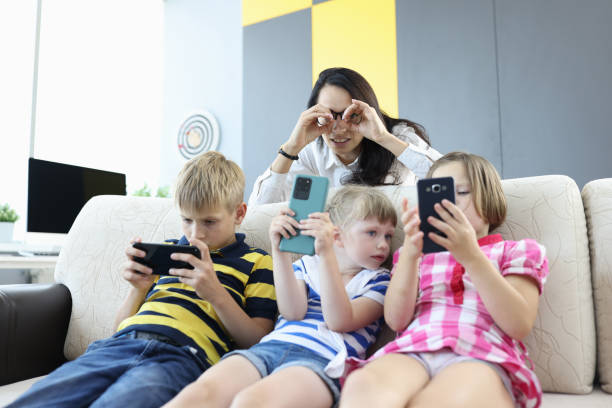 RealizD is one of the best Apps To Monitor Kids Phones and also for monitoring the amount of time spent on a device. This app not only tracks the amount of time you've spent staring at your screen over the course of a day, week, or month, but also how frequently you pick up your tablet or smartphone and how long you've gone without doing so.
The RealizD app can be downloaded and used on a single device for free, so all parents need to do to monitor their child's location is install the app on their child's device and check it whenever they want.
However, if you pay for the premium upgrade, you can view data from other users on other devices from your own smartphone or tablet, making it much simpler to track the entire family. All members of a family are included in a single premium upgrade.
6. Best Content Blocker Service: OpenDNS
OpenDNS FamilyShield is a free service that prevents anyone who attaches to your Internet connection from accessing inappropriate or adult content online.
Especially remarkable is the fact that, once configured, the security settings affect every device in a household, from desktop computers to smartphones and tablets.This is also one of the best Apps To Monitor Kids Phones.
7. Best Parental Control Android App: ESET
While many parental monitoring apps on Android require a premium fee to access all of their features, ESET's free version offers a surprising number. By downloading and installing the app on an Android tablet or smartphone, parents can monitor the websites their children visit, restrict which apps their children can install from the Google Play app store, set time limits for specific apps, restrict how much money their children can spend on digital purchases, and view a basic activity report.
The annual premium subscription enables web filtering, which restricts what children can view online, and a tracking tool that allows parents to determine their child's location in the real world, but these features are available elsewhere for free.
Additionally, parents can monitor all activity via the ESET website, which is practical for households with a limited number of smart devices.It is one of the best Apps To Monitor Kids Phones.
8. Best App for Parents of Xbox Gamers: Microsoft Family Safety
The Microsoft Family Safety app is a free set of tools for parents to monitor and limit what their children do on Xbox One, Windows 11, and Android devices using Microsoft Edge. It can be difficult for parents to monitor all of their children's gaming activities.
This app provides location monitoring, web filtering, app blocking, and scheduling for up to six family members at no cost. The app's content filters provide a secure environment for children of any age by identifying sites that are always permitted and those that are never permitted.
A $9.99/month upgrade to Microsoft 365 Family adds premium features beyond the Xbox, such as geofencing and location alerts, for parents with mobile children. The driving safety reports and driving history are additional premium features of particular interest to parents of adolescents.
Also check: Ideal Spring Break Destinations for Families
9. Best Parental Control Service for PlayStation Gamers: Family on PSN
In contrast to the Xbox One and Nintendo Switch, Sony's PlayStation 4 lacks a dedicated software for controlling children's screen time, but it does feature some robust settings that can be accessed via Settings > Parental Controls/Family Management > Family Management.
Once activated, these parental control settings can restrict the amount of time children can spend playing video games each day, as well as the hours during which they can play. Parents can also choose which age ratings they'll allow for video games, digital media, DVDs, and Blu-ray discs, which can give them peace of mind when their children play alone.It is also among the best Apps To Monitor Kids Phones.
10. Best App for Nintendo Switch Gamers: Nintendo Switch Parental Controls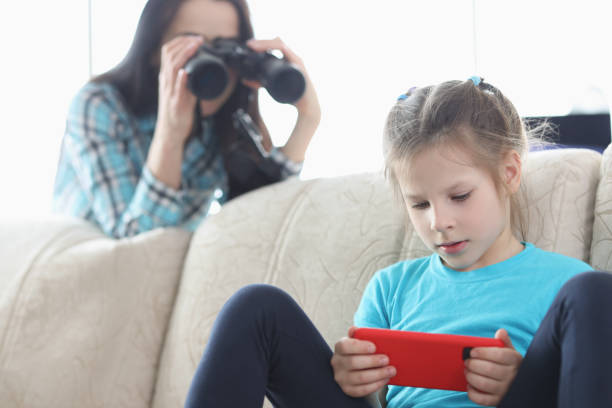 Nintendo Switch Parental Controls is a free iOS and Android application that connects immediately to your Nintendo Switch. After being connected, the application monitors the console's usage, the games played, and the players. All data is presented within the program in an easily digestible format, making monitoring video game screen time a breeze.
The true power of the application resides in its ability to limit daily Nintendo Switch usage. Parents can set time limits in the app in a matter of seconds and entirely suspend the console at bedtime.
FAQs On Apps To Monitor Kids Phones
How can I monitor my child's phone without them knowing?
You need to monitor their phone discreetly with a phone monitoring app. However, not all monitoring apps are discreet and invisible. Hence, you should use an app like AirDroid Parental Monitoring app, that works in stealth mode. It can show your kid's live screen on yours and sync app notifications.
Is there an app to see everything on my child's phone?
Set up parental controls
You can use Family Link to monitor content, set screen time limits, and even see their child's location when they have their device with them (parents can manage their device through the Family Link app on Android and iOS).
Can I see my child's WhatsApp messages?
A parental control app is best to see your daughter's WhatsApp without them knowing. Some apps run in stealth mode; hence, they won't know you are seeing their WhatsApp. The best WhatsApp parental control app is AirDroid. It has features for tracking/monitoring other social media apps.
Can I track my sons phone without an app?
You can also use Family Orbit's iPhone Monitoring Software to track your child's iPhone location without installing any app. The iPhone Monitoring Software for parents is an iCloud-based parental monitoring service that allows parents to track their kid's location and phone usage.
Also read